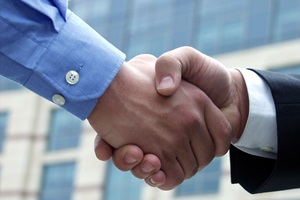 In exchange for accessing the Active Family Chiropractic website, you are hereby agreeing to the website's "Terms of Service". The Terms of Service apply to http://swistakchiro.com and all other sites owned or managed by Active Family Chiropractic and linked to this website by Active Family Chiropractic, its subsidiaries and affiliates. This contract is in addition to and does not nullify or
alter any other agreement between you and Active Family Chiropractic, including any other applicable terms and conditions provided on this or related websites. Please read these Terms of Service carefully.
Active Family Chiropractic reserves the right, at its sole discretion, to add, remove or revise portions of these Terms of Service at any time. It is your responsibility to check these Terms of Service periodically for changes. Your continued use of the Active Family Chiropractic website following the posting of changes will mean that you accept and agree to the changes. If you do not agree to these Terms of Service, you are not authorized to access the website and you should discontinue use of this website immediately.
The health-related content provided on this website is intended for general informational purposes only. While we have made every attempt to ensure that the information contained on this site has been obtained from reliable sources, Active Family Chiropractic is not responsible for any errors or omissions, or for the results obtained from the use of this information. All information on this website is provided "as is", with no guarantee of completeness, accuracy or timeliness and without warranty of any kind, express or implied, including, but not limited to, warranties of performance, merchantability and fitness for any particular purpose.
In no event will Active Family Chiropractic, its related entities, owners, employees, or agents thereof be liable to you or to any third party for any decision made or action taken in reliance on the information appearing on this website or for any consequential, special or similar damages, even if advised of the possibility of such damages.
Certain links on this website connect to other websites owned and managed by third parties over whom Active Family Chiropractic has no control. Active Family Chiropractic makes no representations as to the accuracy or suitability of any information contained on these other websites.
Effective: May 1, 2014