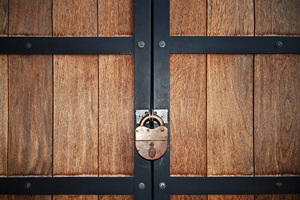 This Privacy Policy applies to the Active Family Chiropractic website at http://swistakchiro.com. The Active Family Chiropractic website contains links to other sites. After you enter any other websites (whether through an advertisement, service, or content link), be aware that Active Family Chiropractic is not responsible for the privacy practices of such other sites. We
encourage you to look for and review the privacy statements of each and every website that you visit.
While you may use most of the functionality on the Active Family Chiropractic website without registration, some specific tools and services on our website may require registration. If you use our website without registering, the only information we collect will be Non-Personal Information gathered using Cookies. If you choose to register on our website, we will require a limited amount of Personally Identifiable Information, such as your name, birth date and email address.
Non-Personal Information We Collect
Even if you do not register on the Active Family Chiropractic website, we collect Non-Personal Information about your use of our website and its interactive features using Cookies, small bits of computer code placed on each visitor's computer that help us:
Monitor how many people are using our website and how often they are visiting

Understand which aspects of our site are most useful

Detect problems with the site's content or navigation

Track how many people open our emails
Cookies are also used to facilitate a user's log-in, as navigation aides and as session timers, but not to retain Personally Identifiable Information about you.
Your browser software can be set to reject all Cookies. If you reject our Cookies, certain functions and conveniences of our website may not work properly, but you do not have to accept our Cookies in order to use our site. We do not use Cookies to collect or store Personally Identifiable Information about you and we do not link Non-Personal Information from Cookies to Personally Identifiable Information without your permission.
Personally Identifiable Information We Collect
Active Family Chiropractic uses its website to provide general information and interactive services that we hope are relevant to visitors' interests, concerns and personal health characteristics. We also use our website to allow patients, prospective patients and the public at large to communicate with our staff in an efficient, convenient manner. Some of the functions and features of our website inherently involve the exchange of some small amount of Personally Identifiable Information. Generally speaking, we will only use this information to communicate with you, deliver services, support our clinic's business operations, and/or develop or enhance our own services.
As you use the Active Family Chiropractic website, you will be given the option of using the site to communicate with our staff members. This communication may involve the exchange of Personally Identifiable Information, potentially including (but not limited to) your name and contact information.
Users of our website may occasionally have the option of responding to special offers and promotions. Responding to such offers and promotions may require you to submit Personally Identifiable Information, potentially including (but not limited to) your name and contact information.
Visitors to our website are given the option of receiving recurring informational/promotional newsletters via email. Those interested in subscribing to such newsletters will need to provide their basic contact information, such as their name and email address. These emails will be of a general nature and will in no way draw upon or disclose information regarding a subscriber's individual health characteristics. Newsletter subscribers may unsubscribe at any time by following the instructions included in each edition of the newsletter.
From time to time, Active Family Chiropractic or contract service providers acting on the clinic's behalf may conduct online research in order to gather feedback about our site and our practice's broader performance. We may also conduct or commission online research about healthcare issues important to our patients and prospective patients. Such research may use a variety of techniques, including (but not limited to) email invitations, online surveys and virtual focus groups. Personally Identifiable Information collected through this type of research will be used exclusively by Active Family Chiropractic and its contract service providers and will not be given or sold to any third party.
This Privacy Policy does not protect you when you send general content, questions or ideas to us via our online forms or via email. If you wish to keep your general communications with Active Family Chiropractic private, confidential or anonymous, do not submit them using online forms or email. While we try to reply to every form submission and email within two business days, please be aware that we are not always able to do so.
We are committed to protecting the privacy of children. Neither the Active Family Chiropractic website nor any of its services are designed or intended to attract children under the age of 13.
Disclosure of Your Information
Except as set forth in this Privacy Policy or as specifically agreed to by you, Active Family Chiropractic will not disclose any Personally Identifiable Information or Personal Health Information it gathers from you on our website. We will only release Personally Identifiable Information or Personal Health Information to third parties:
To comply with valid legal requirements such as a law, regulation, search warrant, subpoena or court order.

In special cases, such as a physical threat to you or others. In the event that we are legally compelled to disclose your Personally Identifiable Information or Personal Health Information to a third party, we will attempt to notify you unless doing so would violate the law or court order.
Changes to Our Privacy Policy
We reserve the right to revise our Privacy Policy at any time in the future without specific notice. It is your responsibility to review this Privacy Policy. Your continued use of the Active Family Chiropractic website will indicate your acceptance of any changes. Please exit the site immediately if you do not agree to the terms of this Privacy Policy or any revised policy.
Effective: May 1, 2014.