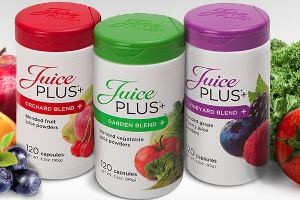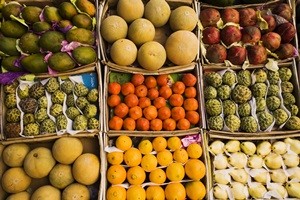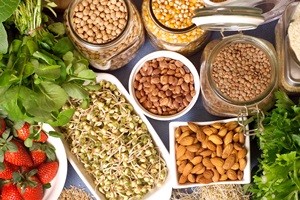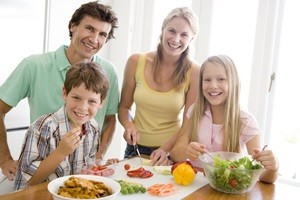 Unlocking the Power of Good Nutrition
At a time when one-third of Americans are either overweight or obese, it's not difficult to understand why so many people are focused on weight loss. However, today's emphasis on "dieting" often misses the critical connection between our day-to-day Nutritional Supplements and our overall health. What, how and when we eat all matter, but the media's short attention span and its tendency to promote the latest fads usually leave the public confused rather than educated about what matters when it comes to nutrition. Even worse, they can create a negative relationship between people and the food they eat.
At Active Family Chiropractic, our mission is to get patients back to feeling better quickly and to aid them in maintaining and improving their overall health. Dr. Swistak and his team offer Nutritional Supplements guidance as part of a patient's holistic treatment plan.
About Vitamin and Mineral Supplements
Very few individuals can consistently meet all of their body's nutritional requirements through food alone. Depending on your particular situation, Dr. Swistak may recommend vitamin, mineral and herbal supplements as part of your comprehensive nutritional plan. These supplements are NOT a substitute for a healthy, balanced diet that delivers the correct amount and combination of nutrients to meet your body's general day-to-day requirements and to meet the unique demands of your lifestyle. Rather, we will suggest supplements as necessary to provide a baseline level of nutritional support and to target specific nutritional gaps or health concerns that may be identified as we work with you.
Used in a thoughtful and holistic way, we believe that dietary supplements can be a powerful addition to any nutritional program. However, they also have the potential to interact with some foods, medications and each other, and to cause their own health risks if not managed properly. This is another area where our expertise can be particularly important. After discussing your overall nutritional profile in detail (including any medications or supplements you might already be using), Dr. Swistak will help you understand exactly where supplements might fit into your new plan and how to get the most value from them. We will also work with you to monitor their effectiveness and make sure there are no unexpected side-effects.
About Anabolic Laboratories Supplements
Active Family Chiropractic has choosen to use Anabolic Laboratories as our supplement supplier. What's the "Anabolic Difference?" It can be summed up in two bullet points:
As a federally regulated and inspected pharmaceutical manufacturer that produces nutritional products, Anabolic Laboratories' manufacturing and quality assurance requirements are the most stringent in the industry.

Anabolic Laboratories has been producing "pharmaceutical made" nutritional products since 1924.

Understanding the Difference Between "Pharmaceutical Made" and "Pharmaceutical Grade" Nutritional Products
The Anabolic Laboratories supplements that we provide to our patients are "pharmaceutical made". This means that an exhaustive manufacturing process has been employed to guarantee purity and potency. Pharmaceutical made supplements are very different from those that are merely "pharmaceutical grade". All raw materials (vitamins, minerals, herbs, etc.) that enter a nutritional supplement manufacturing facility are actually pharmaceutical grade. This is because all raw materials are powders of uniform size, such that they can flow through a tableting or encapsulating machine that was originally designed for manufacturing pharmaceuticals.
To put this terminology into perspective, recall in your mind the visual appearance of oatmeal flakes and coffee beans. Then imagine putting each into a grinder. The result will be oatmeal powder/flour and coffee powder. You have just created pharmaceutical grade oatmeal and coffee.
The term "pharmaceutical grade" has nothing to do with the purity and potency of a given nutritional product. In fact, pharmaceutical grade supplements commonly fail to meet label claims. Consistency and quality are especially important when it comes to nutritional supplements. That's why Active Family Chiropractic recommends only Anabolic Laboratories' products. Anabolic Labs supplements are available exclusively from healthcare professionals.
Whole Food Nutrition
While certain supplements can plug specific nutritional gaps, research has shown that a well-balanced diet is the best way to maintain health and well-being. However, the many responsibilities that come with a busy work life and family life make it difficult to consistently maintain a healthy eating regime. This is why Active Family Chiropractic also recommends Juice Plus+.
Juice Plus+ is whole food-based nutrition, including juice powder concentrates from 25 different fruits, vegetables and grains. All of us try to eat better for good health, but a healthy diet is often a challenge. We simply don't eat enough fruits and vegetables. And that hurts our health and wellness. Juice Plus+ helps bridge the gap between what we should be eating every day and what we actually eat. Not a multivitamin, medicine, treatment or cure for any disease, Juice Plus+ is all-natural and made from quality ingredients carefully monitored from farm to capsule so you can enjoy improved nutrition and wellness.
At Active Family Chiropractic, we understand the financial pressures and time constraints that most modern families face. That's why our nutritional support recommendations are geared toward practical dietary changes and specific supplements that can help you achieve and maintain better health.